Prof. Madya Dr. Noresah Mohd Shariff
Prof.Madya Dr. Noresah Mohd Shariff
Telefon : 04-6533930
Faks : 04-6576000
Emel : noreshah@usm.my
Pemodelan Ruangan, Kajian Gunatanah, Pengangkutan dan Sistem Maklumat Geografi
Academic Qualifications:
PhD, (Land Use and Highway) 2006, University of Manchester, United Kingdom
Masters of City and Regional Planning, 1991, Ohio State University, USA
BA (Urban and Regional Planning, 1985, University of Southwestern Louisiana, USA
Key Research Areas:
Spatial Modelling
Land Use
Transportation and travel
Geographical Information System (GIS)
Selected Journal Articles:
1. Sudusingha Liyanage Jothirathna Fernando, Noresah Mohd Shariff (2015) The Relationship Between Land Use/Land Cover Change And Factors For Ecotourism Development In The Partial Nature Based Wetland Using Remote Sensing And GIS Techniques, International Journal of Scientific Research and Innovative Technology, 2 (1), pp. 82-93.
2. Sudusingha Liyanage Jothirathna Fernando, Noresah Mohd Shariff (2013) Wetland ecotourism in Sri Lanka: Issues and challenges, Geografia 9 (4)
3. Ali Mansour Ali Saad, Noresah M. S. (2011) Estimating Desertification in the Arab world using GIS Approach. Middle-East Journal of Scientific Research, 8 (6); pp.1046-1053.
4. Ali Mansour Ali Saad, Noresah M. S. and Sanjay Gairola (2011) Nature and causes of land degradation and desertification in Libya: Need for sustainable land management. African Journal of Biotechnology, 10 (63); pp.13680-13687.
5. Gairola, S. and M.S. Noresah (2010) Emerging trends of urban green space research and the implications for safeguarding biodiversity: a viewpoint. Nature and Science, 8(7), pp 43-49
6. Sanjay Gairola, Noresah, M.S., Arvind B. And Chandra P. K. (2010) Influence of climate change on production of secondary chemicals in high altitude medicinal plants: issues need immediate attention. Journal of Medicinal Plants Research 4(18), pp. 1825-1829.
7. Noresah, M. S (2009) Spatial Pattern of Travel to Work and Its Implications on the environment. Proceeding of the Second International Conference on Mathematics and Natural Sciences (ICMNS) 2009, ISBN: 978-979-1344-54-8
8. Noresah M. S and R. Ruslan (2009). Modelling urban spatial structure using geographically weighted regression. In Anderssen, R. S., R. D. Braddock and L. T. H. Newham (eds) 18th World IMACS Congress and MODSIM09 International Congress on Modelling and Simulation. Modelling and Simulation Society of Australia and New Zealand and International Association for Mathematics and Computers in Simulation, July 2009, pp. 1950-1956. ISBN: 978-0-9758400-7-8.
9. Ruslan R., W. Ruslan I. & Shariff, N.M. (2004) "Using Agricultural Non-Point Sources (AGNPS) model and GIS to estimate sediment yield and assessing the Impacts of land use changes of small catchment". Asian Journal of Geoinformatic. 5 (1): pp. 21-31 Sept.
10. Noresah, M. S. dan Ruslan, R (2005) Kajian perbezaan dalam klasifikasi kawasan berbukit dari hasilan kecerunan berbagai perisian sistem maklumat geografi (GIS). Jurnal Teknologi 43 (B): pp. 35-50
Selected Book Chapters:
1. Noresah Mohd Shariff (2015) Land Development and Land use In Malaysia. In Ku Azam Tuan Lonik (Eds) .Malaysia Economy: Growth and Transformation. Malaysia: UTHM
2. Noresah, Mohd Shariff and Sanjay, G., (2013) Usefulness of Geospatial techniques for monitoring biodiversity and sustainable management of urban ecosystem. In Kala, Chandra Prakash and Chandra Shekhar Silori (Eds.) Biodiversity, Communities and Climate Change. New Delhi: TERI
3. Ali M Saad, Noresah M Shariff and S. Gariola. (2013) Libya: Reversal of land degradation and desertification through better land management. In Heshmati, G. Ali; Squires, Victor R. (Eds.) Combating Desertification in Asia, Africa and the Middle East, XXXV, 476 p. Springer Netherland.
Kaedah Penyelidikan dalam Geografi
Techniques in Geography
Quantitative Geography
Environmental Planning and Natural Resources Management
PhD Completed:
1. Ali Mansour Ali Saad, Estimating desertification in Libya using GIS and Remote Sensing. Full-time, Main supervisor, 2009-2013
2. Sudusingha Liyanage Jothirathna Fernando , Modelling of partial-nature-based eco-tourism of wet lands along the Southern Coast in Sri Lanka. Full-time, Main supervisor. 2012- 2015
PhD on-going:
1. Abdul Rauf bin Abdul Rasam, Spatial modeling of Tuberculosis, Fulltime, 2014-
2. Mohamad Rashid Bin Abu Bakar ,Daya saing Industri Kecil dan Sederhana (PKS):Kajian Kes Industri pemperosesan makanan. Part-time. Co- Supervisor.
Postdoctoral Fellow (Completed)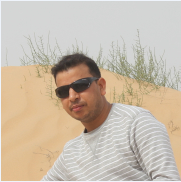 Dr Sanjay Gairola, PhD ; 2009-2011
Current Address: Faculty of Science and Sharjah Research Academy,University of Sharjah, Sharjah,UAE

Visiting Scholar; 2016-2017

Ms Yang Xue, Bank of Ningxia, China
Member of the Modelling and Simulation Society of Australia and New Zealand (MSSANZ)
Member of the World Society for Transport and Land Use Research (WSTLUR)